Yasmin Karachiwala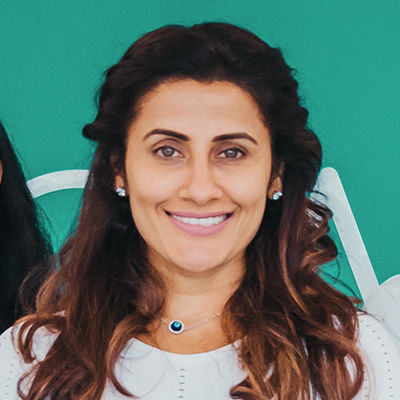 The PAD brings celebrity master instructor Yasmin Karachiwala's mantra to the UAE. She is responsible for popularizing Pilates in India, as she was the first BASI certified Pilates instructor in India. She teaches Bollywood celebrities such as Katrina Kaif, Deepika Padukone and Alia Bhatt, and is largely responsible for their dedication towards fitness. But the exceptionality of her brand does not come from the celebrities she teaches, but her drive to constantly learn more herself. She started her career with a course in the USA and earned her group fitness trainer certification from the 'American Council of Exercise'. She founded her studio "Body Image" in Mumbai, India where she became popular when Kareena Kapoor Khan became her first celebrity client.
She would always get asked the best way to lose the stomach fat in interviews, and while researching answers to that, she stumbled upon a movement method called Pilates. She went back to the US in 2006 to become a BASI certified Pilates instructor and has been spreading Pilates across India since then.
For most people, this much knowledge is plenty. Considering she was already training big Bollywood names like Katrina Kaif, Deepika Padukone and Bipasha Basu, she could have enjoyed success and continued her work which was being highly appreciated. But she decided this was not enough, and in 2013 she took the next step of becoming a Master Instructor in Pilates. She is now teaching Pilates to individuals with a passion for fitness, and serving to create more good instructors in the Pilates world.
She didn't stop there! She recently went to Arizona to learn the Fletcher Pilates system of movement and added that her list of schools too!
She is highly motivated, knowledgeable, vivacious, and spreads good energy everywhere she goes. Her eye for detail will leave you wondering how she saw you in a class full of 30 people, and she is as beautiful inside as she is outside!
She does not teach at The PAD full time. But she does come down once every couple of months to say hello to the clients of her franchise!